Bluetick Coonhound Color | The Bluetick Coonhound is a beautiful and focused member of the Hound Group. Its essence is found in its athletic body, exuding substance, a well-boned skeletal structure, and of course, the trademark blue ticking.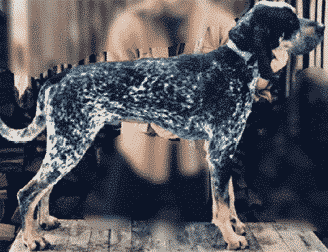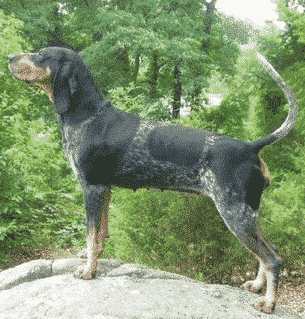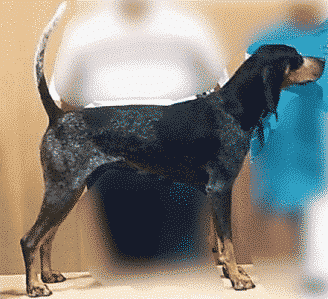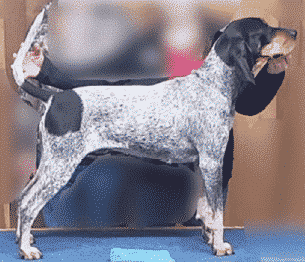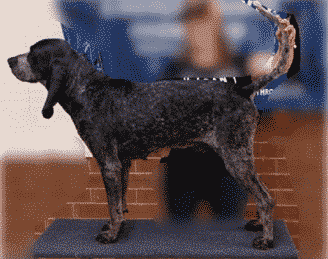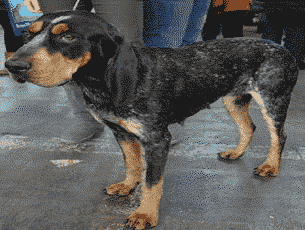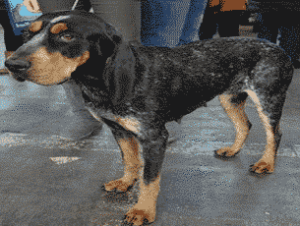 Expounding on the Bluetick Coonhound color specifically, the ticking patterns can come in several variations—but ticking must be evident. The canvas of the body may be a black background with white flecking or a white background with blue flecking, both of which create the necessary tick pattern. The preference is for a blue-ticked body with variously shaped black spots, with more blue ticking than black or white. Tan markings may or may not be present on the feet and lower legs, over the eyes, on the cheeks, chest, and below the tail. Solid blue Blueticks with no tan markings also correctly meet the breed standard for color. Please examine the attached photos, and if you have specific questions, please contact the National Bluetick Coonhound Association through their website at: https://nationalblueticks.com 
Facebook Notice for EU! You need to login to view and post FB Comments!