A PERSONAL BEST
Being an owner-handler means different things to different people. For some, taking your dog into the Amateur-Owner-Handler Class is a great way to simply have fun with your dog. (Bringing home a ribbon for your efforts is a nice reward, but it's not essential.) For the more competitive exhibitor, competing in the National Owner-Handled Series allows your hard work and dedication to be acknowledged in a measurable way. (Making it into the NOHS rankings offers the kind of motivation that's necessary for improvement.) Many owner-handlers claim that the only class worthy of an entry fee is the Bred-By- Exhibitor Class. (Showing a dog that you've bred is the whole reason for conformation shows—it's about "breeding stock," right?) Still, more owner-handlers participate in dog events as a kind of avocation. (Showing dogs isn't quite a job for the hobby handler, but it's certainly more than a pastime.) And finally, the true professional may argue that a dog show is a bonafide sporting event, a competition that's held specifically to determine a Best in Show winner. (For the genuine pro, owner-handling is a serious contest , but it can also be an enjoyable way to spend the day with your four-legged favorite.)
Owner-handlers bring a wide variety of experiences and various levels of commitment to the sport of dogs. By setting goals and achieving them, every owner-handler contributes something of value to the legacy of purebred dogs: their own personal best.
THE NOVICE OWNER-HANDLER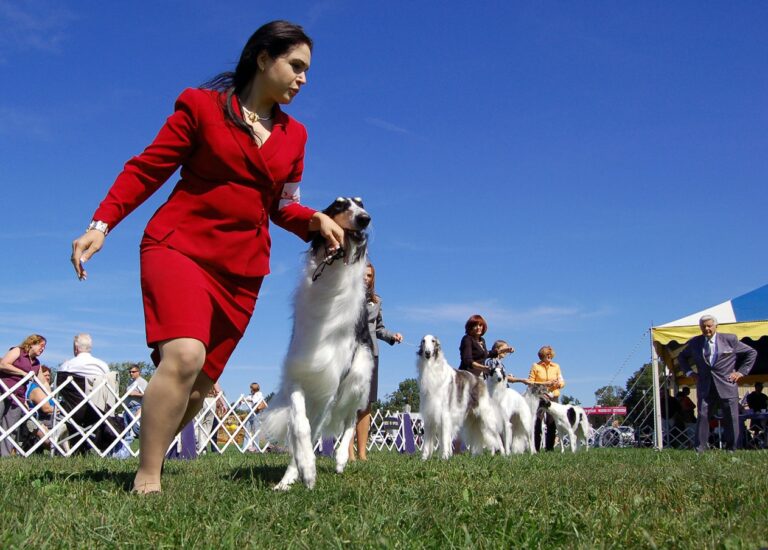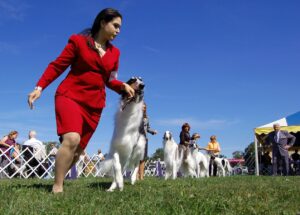 The conformation dog show is often heralded as the only sporting event where amateurs and professionals compete side-by-side. The playing field may seem uneven at times, but there's really no good reason why the novice exhibitor with a good dog cannot compete with the pros—and beat them at their own game. Although the preparation and commitment that's required to win may be more than many novices are able (or willing) to make, "beginner's luck" is not exactly unprecedented in the sport of dogs. And once the beginner has experienced the thrill of victory, there's no telling how far a rookie pair might go. For the rank amatuer with a dog that's turning heads, a few more show handling classes and a bit of guidance from an experienced mentor can make a big difference.
THE SERIOUS OWNER-HANDLER
The competition offered by the AKC National Owner-Handled Series allows non-professionals to compete exclusively with their peers. Ardent exhibitors from every walk of life enter their dogs in the NOHS, united by a common love of dogs—and a desire to win! Beginning in 2021, the Series now offers certificates and pins to commemorate several Levels of Achievement; Bronze, Silver, Gold, and Platinum. Points for these awards are earned by owner-handled dogs that obtain a predetermined number of lifetime NOHS points: Bronze, 250; Silver, 500; Gold, 1,000; Platinum, 2,000. This same point system is used to determine the annual NOHS Rankings, and all owner-handled dogs are "grandfathered" back to the year 2012 when the wildly successful program was introduced to the fancy.
THE BREEDER/OWNER-HANDLER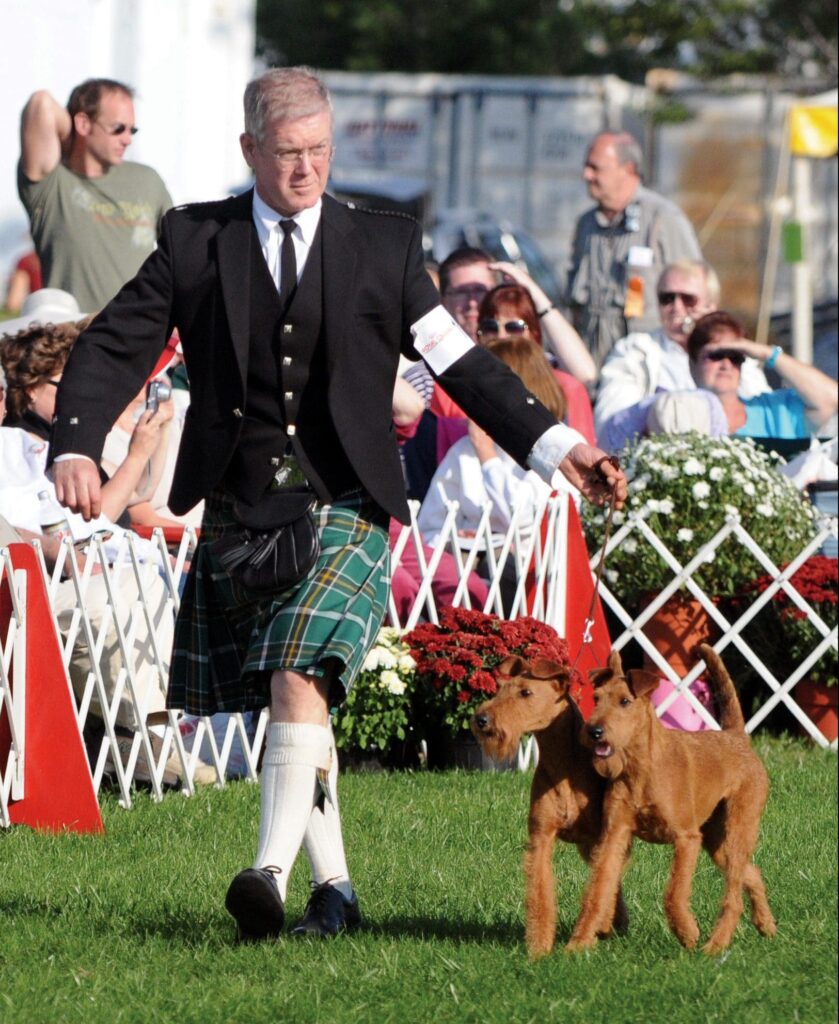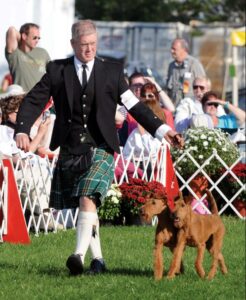 It's no secret that the sport depends entirely on the enduring commitment of the preservation breeders of purebred dogs. Afterall, there wouldn't be any shows without the dogs produced by these dedicated folks. But if it's the breeders' dogs that allow the show to go on, surely the breeder/owner-handlers themselves deserve special consideration. It's one thing to nurture, condition, prepare, and present a dog at its peak, but it is another thing altogether to do the same with a dog that is the result of generations of careful planning, breeding, whelping—and worrying. Breeder/owner-handlers are as dedicated to their individual breeds as they are to winning an all-breed Best in Show. They serve faithfully as advisors to their puppy buyers, mentors to their proteges, and ambassadors to the general public. In addition, the breeder/owner-handler often has the "total package" that's needed to bring along a young hopeful that's ultimately capable of challenging all comers in the strongest line-ups anywhere in the world.
THE PRO OWNER-HANDLER
A "professional" is defined by the Cambridge Dictionary as "someone who does a job that people usually do as a hobby." Certainly this definition aptly characterizes the members of the Professional Handlers Association who are paid to present their clients' dogs alongside dogs that are largely owner-handled. However, it is, indeed, possible for professional handlers to also be an owner of the dog on the other end of the lead. It's possible, too, that they are the dog's breeder. These breeder/professional owner-handlers are in a league of their own, presenting dogs that represent both their professional acumen and their individual breeding programs. Many of these pros have grown up in the sport, developing their "eye for a dog" at their mother's knee while honing their handling skills through apprenticeships with many of the sport's legendary icons.
THE HOBBY OWNER-HANDLER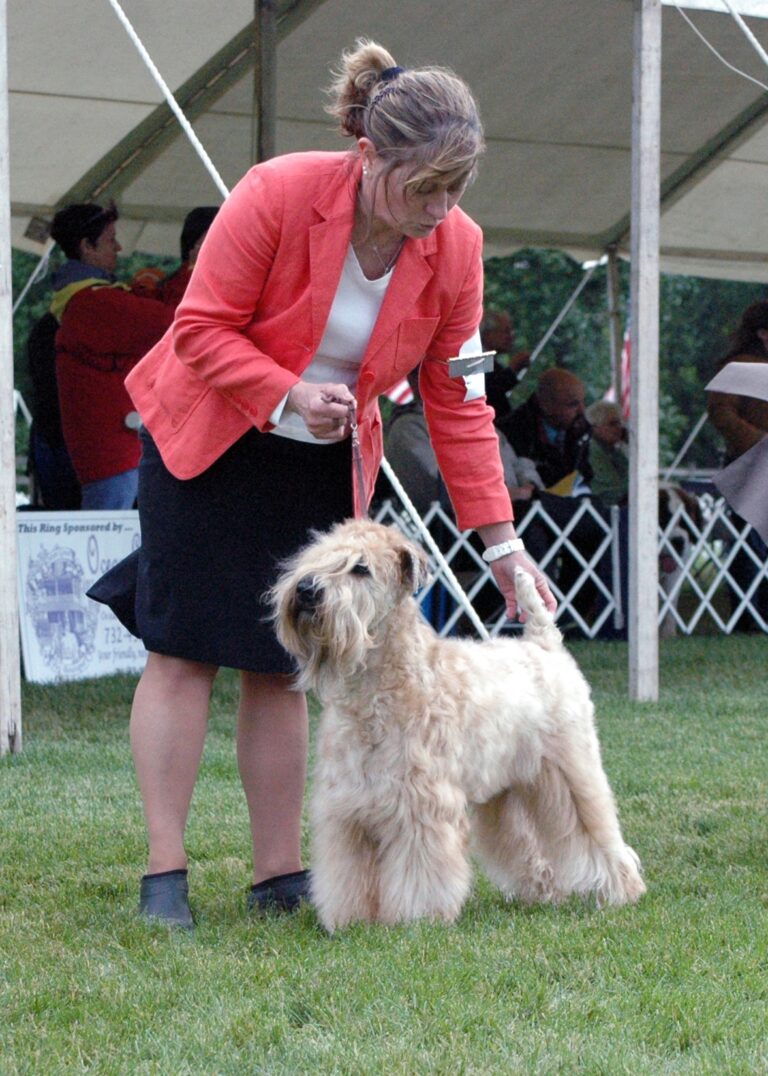 For the owner-handler with a bit more talent than most, showing dogs can become a flourishing—if not lucrative—hobby. When amateur exhibitors are noticed for their "way with dogs" in the show ring, they're often asked by friends and acquaintances to take a dog (or two or three) on a five-day circuit. Although the requests can seem flattering at first, the responsibility of caring for someone's else's dog while on the road should never be considered lightly. Owner-handlers who take up showing dogs as a hobby need to know what they're getting themselves into. After all, showing someone else's pride and joy isn't exactly the same thing as showing your personal BFF. Your own dog will always forgive you if you lose, but will your human friends be as forgiving?
THE BEST OWNER-HANDLER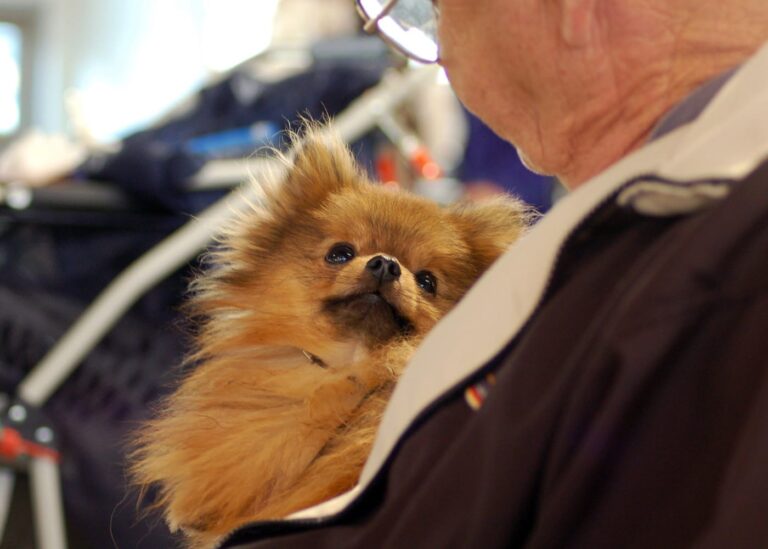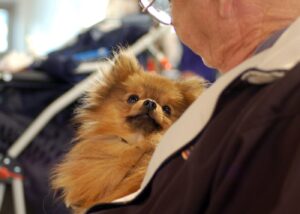 The absolute best owner-handler is the owner-handler who understands that showing your own dog is a way of celebrating the unique relationship that's shared between friends of different species. The bond that exists between humans and canines is unmatched in the universe, and it is just as evident in the show ring as it is on the farm or in the pasture. Owner-handlers understand this, and they make every show entry with the knowledge that their dog will always be the "best" dog on any given day. This belief is held by both the seasoned breeder/owner-handler and the rank and file novice. And although everyone enters their dog with the goal of winning, only one lucky pair gets to claim the top prize. Everyone else (including the owner-handler) gets to contribute to the legacy of purebred dogs by simply showing up and achieving their own personal best.